The Noice Jr
The Noice Jr is an old time airplane designed and built with modern techniques. The balsa and plywood airframe is covered in real fabricl, is very strong, and has undergone numerous design changes to make it a durable flyer, including wing tip ailerons. The ailerons enable this fine flyer to perform sport aerobatics, while its size allows it to maintain a leisurely pace.
The wing span is 60 inches and the length is 41 inches. The flying weight is about 3.5 pounds.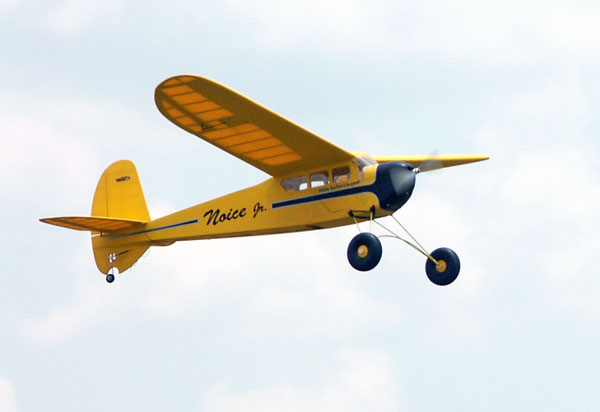 This magnificent airplane is no longer manufactured and only a few of them are in existence today.

The Noice Jr was sold as an ARF requiring final assembly and rigging, and installation of electronics and power system. The Noice Jr will fly equally well on a variety of power systems including both brushless and brushed motors.

The Noice Jr was last seen at the 2004 SEFF.
To my knowledge there are only two of these outstanding aircraft still available for sale in the United States. If you are interested in purchasing one of these magnificent airplanes, new in the box, contact Peter at 518-765-4585.
Or you can email Peter, with Noice Jr in the subject line, at info @ filbertpump.com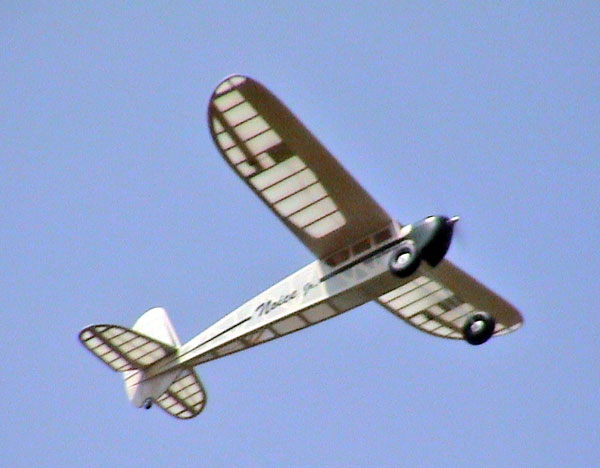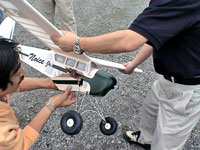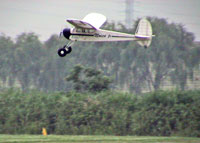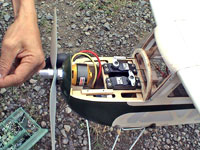 Click here for a video of the Noice Jr in flight

And to show the relative size of the Noice Jr: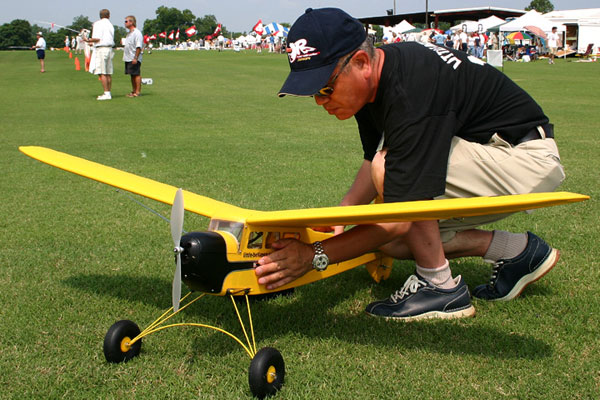 The Noice Jr at the 2004 SEFF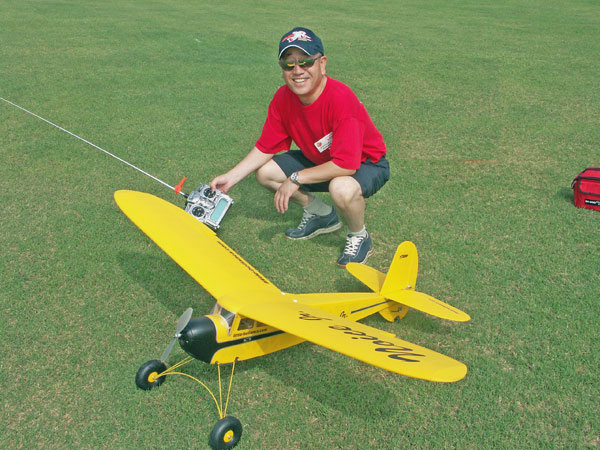 The Noice Jr at the 2004 SEFF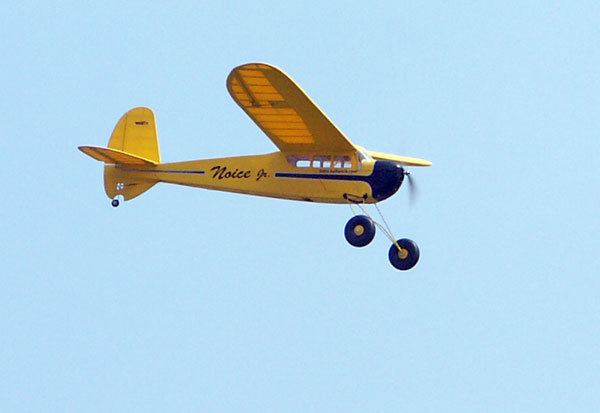 The Noice Jr at the 2004 SEFF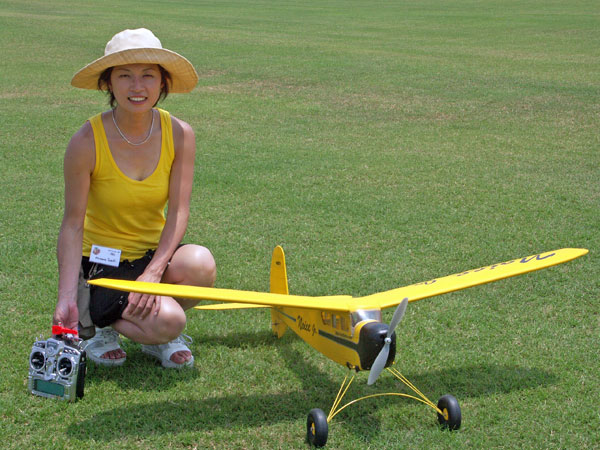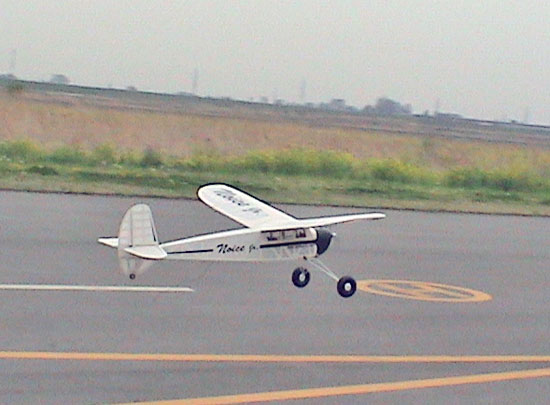 The Noice Jr.

These models are beautifully hand crafted in Japan, and to our knowledge, have not been manufactured for a least 10 years. We believe we have the last of these rare model aircraft available for sale. We have two left.

Each comes with a 2908 1100KV brushless motor, a 30 amp brushless speed control, a 2200mAh 20C rated Lithium Polimer battery, and four high quality servos. You only need to add the four channel receiver of your choice and you will be ready to fly.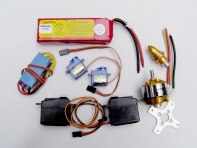 These planes are of balsa and ply construction, are covered with real fabric, and are very sturdy. Final assembly is all that is necessary to have a plane you will be proud to own and is a very gentle and well behaved flyer. In addition, personal experience, brought about by an ever so slight misjudgement of distance causing an encounter with the top of a 75 foot athletic field light pole, which caused my Noice Jr. to fly straight to the ground without the main wing attached, tells me that this plane is indeed sturdily constructed. It sustained only slight nose damage and minor rearrangement of the motor mount, and while the wing still had the very minor ding where its tip hit the top of the pole, my Noice proudly flew the very next day as if nothing had happened.
The all up weight is about 3-1/2 pounds and the plane will carry a substantial payload. We regularly carry a video camera on our flights and have captured some really nice videos of the area surrounding our flying field.
The price is only $375 as described.
Shipping is extra. You will pay the actual shipping, which will depend upon your location. We will ship it any way you want and if you choose USPS or FedEx we will use our accounts to get you the lowest price.
If you have any questions call us at 518-765-4585, we'd be glad to tell you all about it.